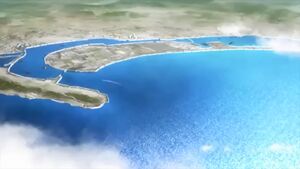 San Diego is a major naval base on the West coast of USA and is the final destination of
I-401
's journey across the Pacific Ocean.
Anime shows that significant number of American battleships, including at least one aircraft carrier, is stationed in this port.
Beyond that, however, pretty much nothing is known about the San Diego naval base at the moment.
Ad blocker interference detected!
Wikia is a free-to-use site that makes money from advertising. We have a modified experience for viewers using ad blockers

Wikia is not accessible if you've made further modifications. Remove the custom ad blocker rule(s) and the page will load as expected.